How to Get Started on Home Workouts for Beginners
Posted on 30 Aug 2019 by Anna Scott
We know January is the traditional time of year for this sort of thing, but many people also want to pay a bit more attention to their health and fitness levels after the summer holidays too. All those barbeques and beers were very much worth it, but now autumn is on its way you may be thinking about getting into better shape. Especially when we can almost see Christmas on the horizon and all the treats that brings with it!
For many people, this might mean going to the gym a bit more regularly. But what if you're new to the world of health and fitness and don't want to commit to gym membership just yet? Or perhaps you just don't have the time or the extra money. The good news is there are heaps of resources available to help you build a home workout routine to suit your goals and lifestyle. And even if you need to invest in some guidance and equipment, this doesn't have to cost very much at all…
What is the Best Home Workout?
Well, this all very much depends on your personal situation but here we're going to be looking at how and where beginners can start their fitness journey. Although fitness DVDs are still popular, there are now a lot more options available. With so many fitness tutorials on YouTube and Instagram, it's easy to find free content that you can access on your phone or stream on your TV or other device. But one downside with this approach is that is can become a bit overwhelming for a beginner. With so much content to sift through, how do you know you've found the right workout for your needs?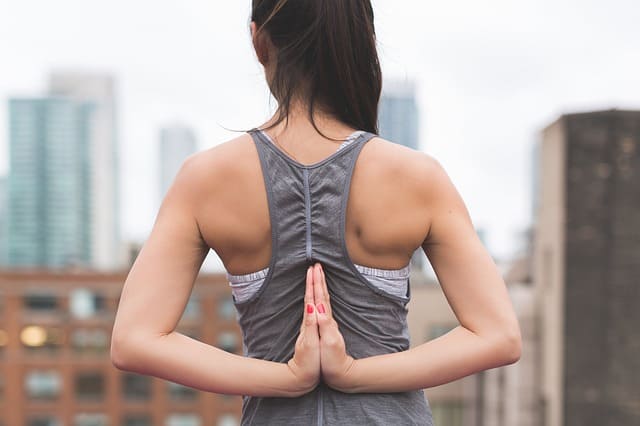 We can recommend a couple of good starting points. Women's Health UK has a comprehensive website as well as a magazine. It is a reliable and trusted source where you can find useful workout articles such as
this one detailing their 16 minute full body kettlebell workout
. Or if you'd prefer to have their magazine at your fingertips when you need it, you can find plenty of subscription deals here on
Promo Codes For
.
In the same vein, fitness books are also becoming increasingly popular. Investing in one that works for you means you have a workout and fitness plan to go back and refer to as and when you need. And these often feature healthy recipes and other tips and inspiration to help, making them an excellent starting point for beginners. Our
promo codes for Amazon
can find you some of the best prices on current popular titles. Just head to their Fitness and Exercise page and you'll see discounted prices on many books including The Fat Loss Plan by Joe Wicks and The Ultimate Body Plan by Gemma Atkinson.
Where Can I Buy Gym Clothes Online?
Of course, fitness wear isn't compulsory for home workouts. As long as you're wearing something comfortable that you can move around in, then you'll be absolutely fine. However, good gym clothing does have its advantages – it can add some much-needed support when doing cardio (sports bras are a must for many) and the advanced fabrics can wick away sweat so your clothing doesn't stick to you after a good workout. But there's yet another very big advantage, perhaps the most important one yet. Don't underestimate how much motivation you can get from actually putting on some decent gym clothes. This can make the difference between talking yourself out of a workout and jumping for joy at the thought of one.
There has been a huge boom in branded fitness wear in recent years, and yes many of these garments can be quite pricey. But these aren't your only options. High street retailers such as New Look, Primark and Marks and Spencer now do their own lines of affordable gym clothing, but it's easy to find discounted branded fitness wear too.
Promo codes for M and M Direct
are an excellent resource where you can find huge reductions on clearance lines including items from Adidas, Under Armour and Reebok. And you can even buy many top-quality garments for under £10.
How Much Does Workout Equipment Cost?
Again, this will depend on what stage you are at. Firstly, it's worth pointing out that it's easy to find lots of home workouts without equipment if you're not in a position to invest just yet. But there are also a lot of beginners' workouts that use dumbbells, so purchasing an inexpensive pair or set is a sensible move. Amazon can yet again come to the rescue here with plenty of sets (consisting of 3 pairs) at around the £20-£30 mark. You can also find dumbbell pairs from £6.99. Another item of inexpensive home workout equipment to consider is a resistance band and you can pick these up on Amazon from just £2.99.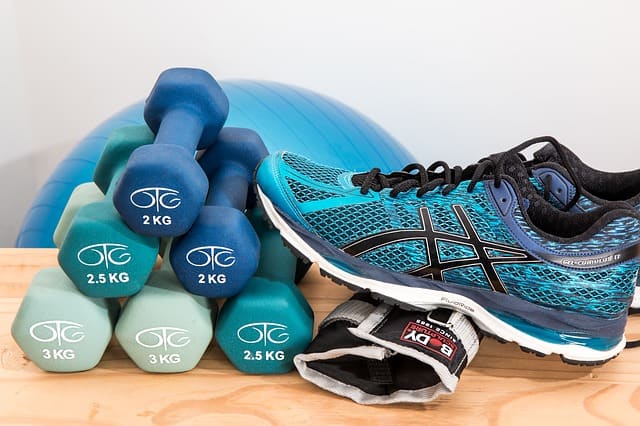 If you're at the stage where you're looking for more advanced home workout equipment, our
promo codes for Best Gym Equipment
can help you save with this specialist site. As you'd expect, they have all sorts of things available at all sorts of price points. But as the next step up, you can choose from their range of kettlebells from just £4.99.
Setting yourself realistic, achievable goals is key when it comes to sticking with home workouts. Just because you can't get to the gym (or don't want to go), that doesn't mean you won't get results. Take a bit of time to think about what might work for you and make use of the many online resources available to plan your home workout journey.