Valentine's Gifts for Long Distance Loves
Posted on 21 Jan 2020 by Anna Scott
The most romantic day of the year is on the horizon, yet you have to face it without the one you love. Not a very romantic thought really, is it. But that doesn't have to mean putting the romance on hold. You may not be able to take them out for a fancy dinner, but there are plenty of other ways you can celebrate if they are far away. We've put together a few long distance romantic ideas as well as gift suggestions for those of you who will be missing their boyfriend or girlfriend this February 14th…



Send a Valentine's Day Bouquet
Yes, we've started with the most obvious first, but it's well worth reminding everyone about the importance of sending flowers on Valentine's Day – you'd be amazed at how many people forget! Not only does a beautiful bouquet make a thoughtful and romantic gift if you can't be there to present it in person, but it's also easy to arrange at short notice. For a variety of options, our
promo codes for Bunches
can save you money on everything from red roses, to convenient letterbox flowers if you want to guarantee they'll definitely reach the recipient. And of course, next day delivery is available. And if it's international long distances we're talking, it's very easy to arrange overseas flower delivery via plenty of UK online florists.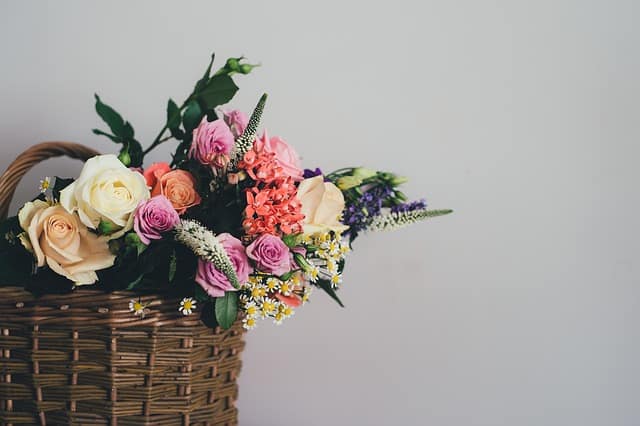 Arrange a Long Distance Movie Date
Now, this suggestion is something slightly more out of the ordinary. Seeing that your boyfriend or girlfriend is going to be many miles away, then it follows that you definitely won't be able to accompany them on a date to see a film. However, there is a way around this. Firstly, ask them to choose a film that's on general release. Secondly, see if you can both get to a screening at a similar time. You then both go to the cinema, have as much pick 'n' mix and popcorn as you want and discuss the film after, as you would do if you both went together. And let's face it, going to the cinema on your own is often much more relaxing anyway!
Name a Star
But if you want to compliment any of these suggestions with an actual gift set, then we have the perfect solution. What could be more romantic than naming a start after the person you love? And we don't just mean pointing up to a random star in the night sky and christening it yourself. We mean doing it by the official route, complete with a gift box and everything. Our
promo codes for PrezzyBox
can save you money on a gorgeous gift idea in this vein – their Name a Star Gift Box in a Lovers Edition. This actually lets you each name a star after the other and the package contains a framed certificate, co-ordinate sheets so you can track the position of each star, and a guide to the Northern Constellations.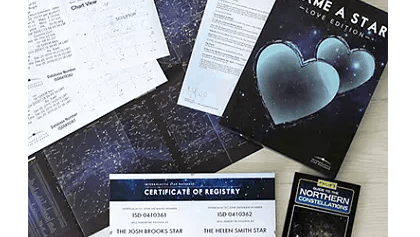 Make a Modern Day Mixtape
Making a mixtape use the be the most personal of presents for those of us on a tight budget. The ultimate thoughtful, romantic declaration and the perfect way to tell someone far away that you are thinking of them. But how do we translate this in an age when cassette tapes are few and far between? Well, quite easily as it happens. Streaming services are the obvious answer if you don't mind not giving something tangible - just put together your romantic selection as a Spotify or Apple Music playlist. Of course, it helps if you both use the same streaming service, but if you don't it's easy to make and share a playlist on YouTube too. However, if you'd rather gift an actual cassette, then you can still do this. Sales of cassettes are actually on the increase, but you will need to recording devices to put your mixtape together too. And if you can't quite manage that, you can always put it on a USB stick instead. Complete with a nice presentation box, of course.
Gift a Long Distance Pendant
A piece of jewellery is a classic Valentine's Day gift, but what if you want to find one that symbolises the long distance nature of your relationship? Or rather, the fact that the long distance nature of your relationship doesn't matter a jot. There is always the classic long distance pendant that splits into two pieces and comes together when you are reunited, but if you'd like something a bit different, take a look at our
promo codes for Daisy London
. This boutique jeweller has a huge choice of pendant and locket necklaces with different meanings including unity and chakra pendants. And very stylish they are too.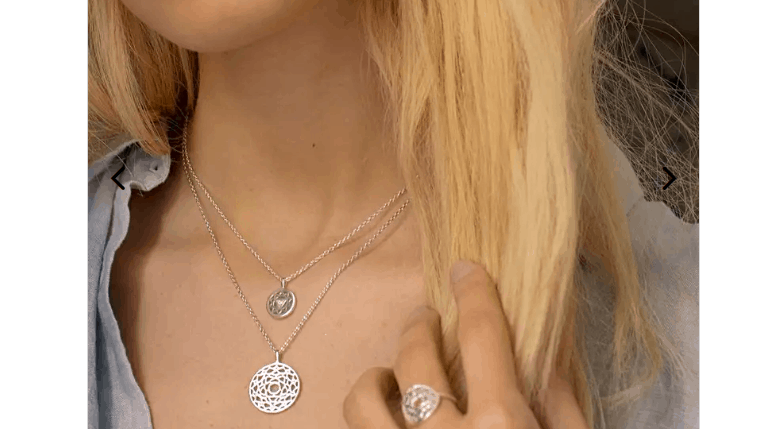 Send a Surprise Takeaway
If you know your other half is definitely going to be stuck at home on Valentine's Day, why not treat them to a night off from cooking their dinner? Arrange to have their favourite takeaway delivered to their door. Because the only thing better than a delicious takeaway is a SURPRISE delicious takeaway that you weren't expecting.
Meet Them Halfway
If long distance for you really does mean LONG distance, then visits to your other half are probably few and far between. When your boyfriend or girlfriend is on the other side of the world, for example, there's probably going to very little chance that you can pop over for a surprise weekend. So what can you do? Although this suggestion probably isn't doable as an actual Valentine's Day surprise, planning ahead for a short break where you can meet halfway certainly is. Perhaps you can arrange a city break in a reasonably-easy-to-get-to destination for both of you and surprise your other half with a hotel booking - you can always sort the logistics of it all at a later date. Our
promo codes for lastminute.com
are not only a great source of travel discounts (whether you're booking last minute or not), but also lots of holiday advice if you're not sure where to begin.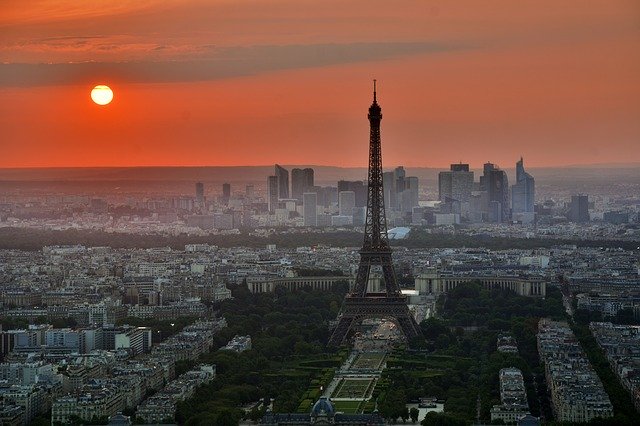 There's nothing that can actually make up for not being able to spend Valentine's Day with your other half. But we hope we've gone some way to providing a bit of inspiration for a long distance Valentine's Day gift. It's easy to combine a few of these to create an extra-romantic Valentine's package, or indeed, go the whole hog and take us up on ALL of these suggestions. That would certainly make it a Valentine's Day to remember!