Beginners Guide to Shopping for Cruelty-Free Makeup On a Budget
Posted on 10 May 2019 by Emily Atkinson-Dalton
Feeling good and looking good doesn't have to come at a high price; ethically or financially. Although it might seem like a minefield when it comes to finding ethical cosmetics, it's easier than ever before to find makeup which hasn't been tested on animals. Some of biggest brands on the market are now going cruelty free, and many major stores are stocking top quality, low price cosmetics. Check out our beginners guide to finding the best places to shop for cruelty free cosmetics without spending a fortune.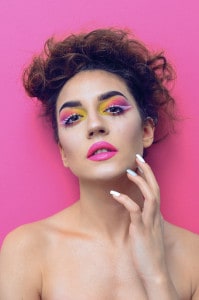 What Does Cruelty Free Mean?
There is a lot of misunderstanding when it comes to what "cruelty free" actually means in the UK. Although the cosmetic testing on animals of the final cosmetic product has been banned in the UK since 1998; ingredients can still be tested, and countries such as China still require cosmetic testing on all final products, meaning that companies which sell to China still conduct these tests. Cruelty free cosmetics use alternative methods to ensure their products are safe, so you can keep your much-loved beauty regime without supporting these practices.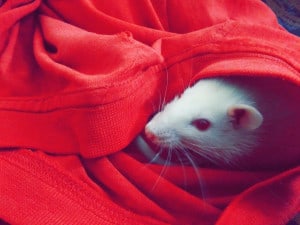 Boots; Bargain Beauty Buys from £2.99
As one of the biggest cosmetic chains in the UK, it's a godsend for many a cruelty free shopper that Boots offer a variety of suitable cosmetics. They offer a range of popular cosmetic brands, many of which are offered at super low prices!
NYX
:

This relatively new makeup brand offers a variety of cosmetics from the basic to the advanced; boasting professional make-up artist quality across their collection. With most of their basic range costing under £10, they are certainly a bargain buy. Plus, with our
promo codes for Boots,
you can often enjoy free gifts with your shop such as a free makeup bag or 3 for 2 offers so you can add more to your beauty box for less.
Barry M:
Known for funky colours, expert quality makeup and low prices; every girl has at some point had some Barry M in her handbag. If you are looking for affordable essentials, then Barry M is for you; with eyeliner from just £2.99, brow kits for under £6 and regular "buy 1 get 1 half price" deals.
No. 7:
Save on age-defying skincare, luxury cosmetics and men's toiletries when you shop in the prestigious No.7 collection. This long-standing part of the Boots range offers everything from foundation in a variety of shades, moisturisers for dry to oily to combination skin and all the tools to create the perfect makeup look. With our discount codes for Boots, you can enjoy amazing savings such as regular 3 for 2 and Buy 1 Get 1 Free bargains.
Top Money Saving Tip
:

Ordering from Boots online opens up a lot more opportunities for saving money online. If you haven't already, be sure to get a Boots Advantage Card to make sure you get money back from every order, as well as free vouchers and offers off big brands.
Superdrug; Exclusive Ranges for Less with Promo Codes
The next big high street name to carry some unique and high quality cruelty free brands is Superdrug. They offer two main cruelty free brands which you can't find in other high street stores, with an even wider selection online – of course, all at amazing prices!
B.:
One of the great advantages to shopping online with our promotional codes, is that you can explore the entire B. range isn't often available in store. Check out the B. makeup range, skincare, haircare and men's collection online, and get cruelty free cosmetics at a fraction of the usual price.
e.l.f
:

This affordable, high quality brand is a favourite amongst the public and professionals alike. They offer a variety of products and shades you won't find anywhere else! Enjoy prices such as concealer for just £2.50. With our promotional codes for Superdrug you can also enjoy offers such as 10% off their entire collection, and you can save a bundle just by copying and pasting an exclusive code.
Top Money Saving Tip:
When you order using
discount codes for Superdrug
, you can not only enjoy discounts on your favourite brands but also save money on delivery. Simply browse our latest selection of offers and find free delivery straight to your home! Don't forget to sign up for the Superdrug Beauty Card either, to get rewarded for your shopping.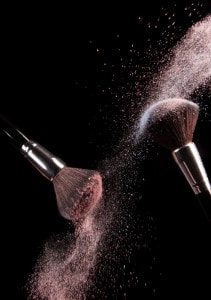 Marks and Spencer; Luxury Skincare & Free Delivery
Marks and Spencer offer everything from food to clothing, but did you know that they also offer a huge collection of cruelty free makeup, perfume and skincare? Their famous collection, 'Autograph', is entirely cruelty free and is perfect for those who want a more natural makeup look with the odd burst of colour. They also have a specific 'vegan beauty' range in their online store, making it even easier to find the beauty products for you.
With our
promotional codes for Marks and Spencer
, you can stock up on some amazing savings and enjoy free delivery on all orders over £30. Although Marks & Spencer can be a little pricier than some of the other bargain brands, you can enjoy regular offers such as 20% off their 'Autograph' range or even 3 for 2 on their 'Neal's Yard Remedies' collection. Treat your skin to some luxury for less with the daily updated vouchers and offers at Promo Codes For.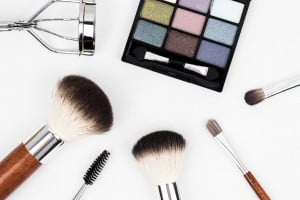 Debenhams; High End Cosmetics at Low Prices
If you are a beauty brand connoisseur, then you are likely to love the range of cruelty free makeup that Debenhams have to offer. Their cosmetic counters are full to the brim with the brands that are on every beauty bloggers lips, with bright and bold colours to brighten up your makeup bag.
Kat Von D: The famous tattoo artist released a successful brand of vegan and cruelty free makeup which took the world by storm. Explore the collection with our
promo codes for Debenhams
, and enjoy offers such as a huge 50% off their vegan eyeshadow pallettes!
Urban Decay:

If you are looking for a punk rock look, then Urban Decay may well be the brand for you. With our exclusive promotional codes for Debenhams, you can get up to a huge 50% off top quality Urban Decay cosmetics during their big beauty events!
With our money off codes and offers, you can enjoy huge savings on everything from basic kohl eyeliner and au natural foundation to luxury contour kits and rockin' eyeshadow! Whether you are a regular Boots customer or Debenhams superfan, you can find fantastic cruelty free cosmetics at a fraction of the usual price online.