What's in Your Essential Summer Car Kit?
Posted on 06 Aug 2019 by Anna Scott
If you're on your summer holidays in the UK, the chances are you're going to be spending a lot of time in your car getting from A to B. Whether you're going to and from the beach or visiting the next tourist attraction on the list, you're going to need to stock up on provisions. We're not just talking snacks and drinks, but rather also those items that can make the difference between a fun day out and a disaster. This isn't a case of taking everything but the kitchen sink with you on a family adventure, but just packing a few extra things to keep in your car at all times. Just in case…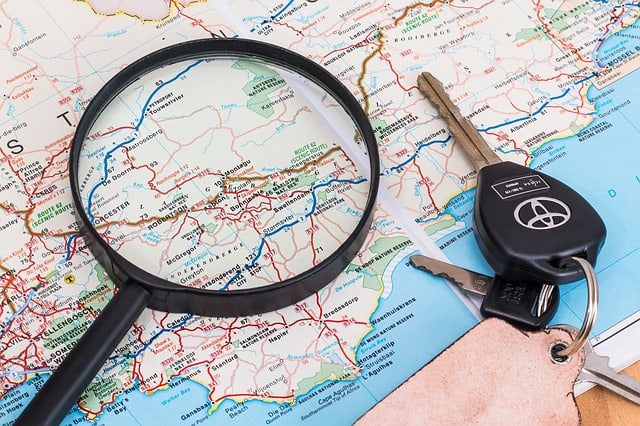 First Aid Kit
Of course you should have a first aid kit in your car! It doesn't have to be as comprehensive as one you have at home, but a few emergency items such as plasters and antiseptic will put your mind at rest. And as this is a summer car kit, we'd recommend putting away a few warm weather items too such as small bottles of insect repellent and sunscreen. And it's easy to buy readymade car first aid kits if you don't have time to put one together yourself – using our
promo codes for Blacks
, you can save money on one of their micro or pocket kits that will fit very handily into your glove box.
Picnic Blanket
You've gone out without making any definite plans and the weather's taken a turn for the better. The beach isn't far, but you don't want to get a sandy bum while you relax with a sea view. Solution? Always keep a hardwearing picnic blanket in the boot of your car. Also works for impromptu al fresco feasts in the park.
Spare Flip Flops and Towel
Working on the same principle as the picnic blanket, you might rock up to the beach and want to go for a paddle. But no one wants to try and squeeze their wet feet back into a pair of soggy socks and trainers once they're done wading in the water. So when you're packing for your holidays, make sure you take two pairs of flip flops – one to keep in your room and one for the car. If you want a sturdy, comfortable pair that won't fall apart after a couple of wears, we have some great deals available right now with our
promo codes for Fitflop
– new customers can get 20% off their order, or you can save quite a bit in their summer sale. And yes, a small towel to dry your feet on isn't going to take up much room either.
Baby Wipes
Now, we don't necessarily advocate using wipes as an everyday solution at home, mostly because they're not exactly kind to the environment. But as an emergency in-car solution to yucky messes, they are an absolute must. Young child decided to open a sticky snack while you're on the road? Someone gotten a bit car sick? The answer to so many travel problems, so make sure you have a pack in your glove box.
Emergency Local Map
Surely this the sort of thing is now relegated to the past thanks to our satnavs and Google Maps? Well, perhaps. If you're driving on familiar roads with a lot of phone reception and coverage. But holidaying in a remote area means your 4G probably isn't going to work too often. And if your satnav decides to pack in, you could be stuck. It's understandable if you don't want to cart around a massive A to Z of the UK, but investing in a small local map once you arrive at your holiday spot is a wise move.
Pet Provisions
One of the best things about holidaying on home shores is that you can bring your dog with you. This often means your pet gets to go on loads more excursions that they usually would, and will therefore spend a lot more time in the car. So if you are a dog owner, you know this is something you're going to need to prepare for. Firstly, always make sure you have a large bottle of water and a bowl in the car at all times. You dog is probably going to be walking a lot, and perhaps at hotter times of the day than they are used to. Be aware that heatstroke is a risk for them and make sure they are well hydrated. Special portable folding dog bowls are available via our promo codes for Amazon where you can access extra savings on your site purchases. Secondly, if your dog sheds hair, this means you and your car are probably going to be covered in it. A small handheld vacuum cleaner for the car could be an answer, but if you don't have the room, packing a small lint roller in there offers a temporary solution. And lastly, keeping a towel for the dog in the car to is always a good idea. You don't know when they're going to come across a muddy puddle.
So if you add all those items together, they're not going to take up THAT much room in your car, right? And you never know, having them to hand could turn around a potential holiday disaster. If you need more help planning your holiday purchases, Promo Codes For has heaps of discounts available including summer clothing savings, luggage deals and even last minute holiday bookings if you haven't even gotten that far yet!