Fun Family Cycling Activities for the Easter Holidays
Posted on 15 Mar 2017 by Anna Scott
With the next lot of school holidays coming up, we think it time to get on your bike along with your brood and get active in the ways of cycling. Whether it's an adventurous day out, discovering a local cycle route, or booking a full-on cycling holiday, here are a few ideas on where to look to get the most out of your time on two wheels…
Book a Family Cycling Holiday
Whether you are all seasoned cyclists and have combined your enthusiasm with your holiday time before, or want to take the plunge and book your family their first cycling break, there are a few things you need to consider. There are many travel operators that organise tailormade cycling holidays suitable for family members of all ages, so if this is your first time going as a group, perhaps steer clear of organising all the logistics yourself. Reputable companies should provide you with suitable bikes and helmets for all the family, but there are other items you might be expected to bring yourself – the correct clothing for example, essential sunscreen, bags and water bottles. And don't forget to check out the weather in your location of choice, and always pack waterproof jackets just in case.
Talking of locations of choice, the UK has many fine routes, particularly across the Yorkshire Dales and in Scotland, but if you want to go further afield, various locations in Germany and France might also be suitable for your level of expertise.  And if you do have family members that are cycling beginners, then it's recommended you do some warm-up prep before embarking on your trip.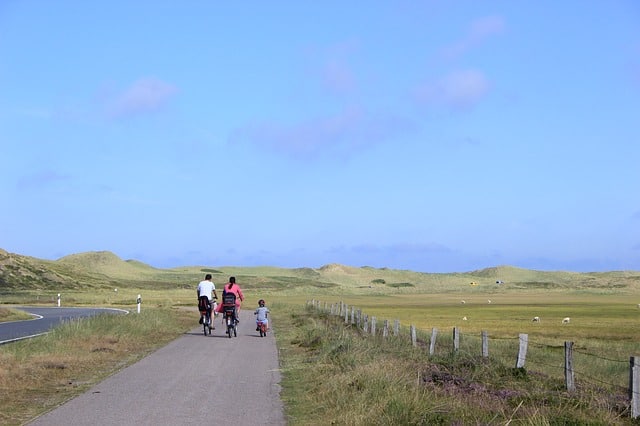 Discover Local Cycling Routes
You might think your nearest cycle track or route is a decent car journey away, but you'd be surprised what can turn up on your doorstep with a little bit of research. The
Sustrans
site is an excellent resource for ways you can include cycling into your routine and they have a dedicated page on a number of different family cycle routes up and down the country, but there's nothing wrong with taking the kids for a few circuits around the park to get started, right? If you find they've out grown their old wheels, or you want to gift them their first bike,
Tesco
have an offer off right now that gets you 50% off all Terrain bikes (and they've even got some adult ones too if you want to upgrade yourself).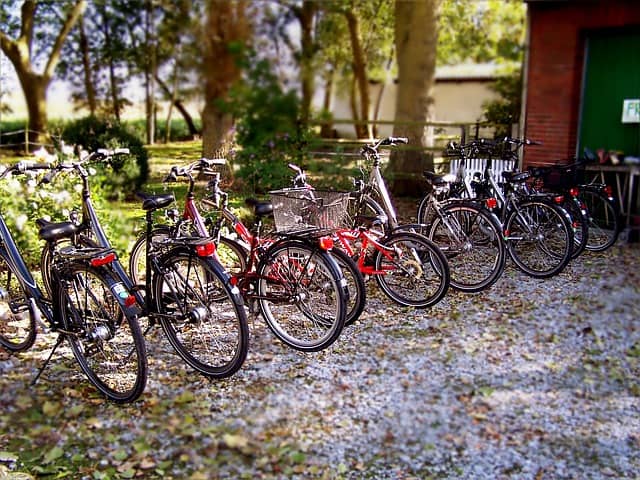 Other Resources
Dream of using your Easter Holiday time to take your family on some of the UK most picturesque cycle routes (perhaps as part of a holiday on British shores)? Then you can find cycling information on both the
National Trust
and
Forestry Commission
sites, because if you are going to pack up the car and strap those bikes to the roof rack, you want to see the very best of what our country has to offer, right?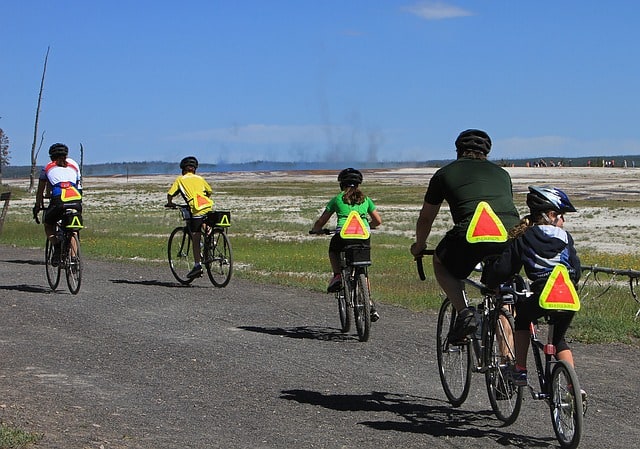 There really is no better way to see the great outdoors, and with spring well and truly in full swing by the time we get to the Easter bank holiday, you'll have no excuse not to get on your bike.