Top 10 UK Shops with the Best Student Discounts
Posted on 22 May 2019 by Emily Atkinson-Dalton
Save up to a huge 50% on food, technology, printing supplies & more with our student promo codes. Discover how to get money off all your student essentials online. From university fees to shopping for food, being a student is notoriously costly. Students didn't get the reputation of living off of ramen noodles simply because they were easy to cook, but because they are hugely cost effective and (although not the healthiest) are certainly not going to eat too much into your student loan. But what about all the other essentials? Textbooks, homewares, clothing, groceries and travel all add up, and for a student with not many pennies to spare, shops which offer student discount can be a godsend. So here at Promo Codes For, we've compiled a list of the best online shops in the UK where you can find fantastic student discounts and save on all your essentials.
1. 50% Off Amazon Prime
the great thing about taking advantage of the student savings online at Amazon, is that there is a huge variety of things you can save money on; from films to fashion, technology and treats. You can sign up to a Student Amazon Prime account using our
promo codes for Amazon
, and get free next day delivery on all orders, unlimited access to thousands of amazing films, TV, books and music, as well as discounts on hundreds of big brand products. A student prime account will cost you just £3.99 a month, and when you use our Amazon offers you can enjoy a fab free trial with a huge 6 months free! Start saving straight away with exclusive discounts on technology and stationery, with nothing to pay for the first 6 months.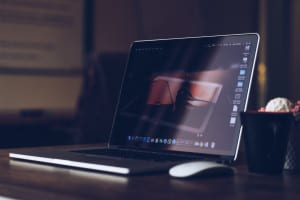 2. 20-35% Off at Boohoo
As well as studying hard, living independently and beginning on the path to adulthood; university is also about having a great time. Going out and enjoying your student days is now so much easier with the help of the Boohoo student discount, which offers you up to a super 35% off every order. To take advantage of this offer you just need to sign up with Unidays using our
promotional codes for Boohoo
and verify your student status, and if you sign up to Boohoo Premier you can also enjoy free delivery until you graduate!
3. 10% Off at New Look
Finding great discounts online is great, but it's even better when those discounts are on products you actually want. With Boohoo for your night out fashion and Amazon for your technology, New Look is perfect for casual clothing, accessories and wardrobe essentials at super affordable prices. Already offering low cost clothing, when you use
promo codes for New Look
to take advantage of their student discount, you can get an extra 10% Off your order both online and in store.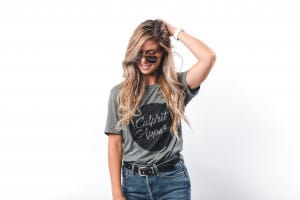 4. Up to 35% Off at Papa Johns & Zizzi
Once you've spent all those hours studying hard, you can treat yourself to a takeaway without burning through your student loan. At Papa Johns, you can enjoy delicious pizza, sides, drinks and deserts delivered straight to your door with a fab 10% discount for all students! Zizzi also offer a fab 35% off with a valid NUS card both online and in their restaurants. Share a pizza with friends or reward yourself after a busy exam period, and use our
promo codes for Papa Johns
to sign up for a 10% student discount or 35% off at Dominoes or Zizzis.
5. Up to 50% Off at Dominoes & Pizza Hut
Although there is year-round student discount available at Pizza Hut or Dominoes, many students take advantage of the discounts with up to 50% off your online order. Pizza Hut have a regular half price deal, and Dominoes often team up with student beans for 35% Off your food and drink. These offers are regularly online here at Promo Codes For, you just need to have a browse before completing your order and you could cut the cost of your deep crust in half!)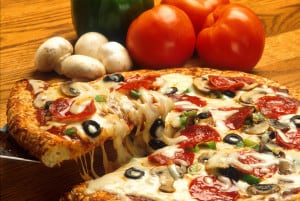 6. 1/3 Off Travel with a Railcard
Going back home for the holidays and to visit your friends at family shouldn't have to cost a fortune, no matter how far you have to travel. Investing in a 16-25 or Student railcard for just £30 for one year or £90 for three years can save you hundreds of pounds on your train journeys, with over 30% off every time you travel. There are even sometimes discounts on these railcards, meaning you can save money even on your initial railcard purchase.
7. 10% Off at Paperchase
This popular stationery and home ware store is known for offering everything from notebooks to picture frames, all with a variety of unique and artistic designs. Their top-quality collection is perfect for every student, with bits and pieces to help bring your uni room to life and essential stationery and technology tools to help with your studies. Use our discount codes for Paperchase and save up to a super 10% on your order.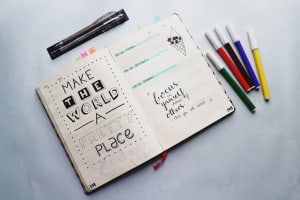 8. 10% Off at Boots
For all your health and beauty essentials, Boots is the ideal place to shop. With one on every high street as well as a huge online store, you can find healthcare essentials for all from shampoo and conditioner to painkillers and plasters. Plus, you can save even more on their already budget prices when you take advantage of the student discount which they regularly offer to anyone who has a Boots Advantage Card. So not only can you earn points on your next order, you can grab a fab 10% off on top!
9. 10% Off at Waterstones
One big expense for all uni students is course textbooks. At Waterstones, there is a huge range of fiction and non-fiction books in all editions. For English and Creative Writing students the Waterstones 10% student discount is a godsend, as well as for other students with their variety of specialist textbooks, student cookbooks and planners to ensure you are well prepared for your studies.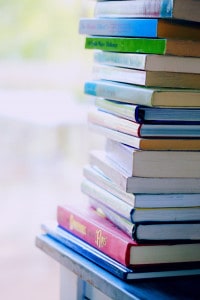 10. Save 10% at Cartridge People
Last but certainly not least, Cartridge People have a range of computer and printing essentials with a great 10% student discount on all orders. Order ink cartridges so you can always print what you need, paper and pc essentials, all made to top quality with low prices.