Find Savings on Summer Wines and Spirits
Posted on 28 Jun 2019 by Anna Scott
The heatwave has finally arrived! Hurrah! And this means barbeque season, or at the very least, sitting in the garden with a cold drink season. We're not going to deal with food in this post, but rather the pressing issue of favourite summer tipples. Imagine inviting everyone over and discovering your drinks cabinet is looking rather depleted – the horror. So before you throw yourself into some summer entertaining, we're bringing you some of the very best online wine and spirits deals available right now. Just place an order and get it all for the best possible value.
Cellar By Waitrose & Partners
This is the new name for the Waitrose wine category, and anyone who's ever ordered from them before knows what to expect – quality and boutique wine and spirits labels you can impress your friends with. These are the sorts of bottles for those who know a thing or two about their wine, or just want to try something different. But they'll be no wine snobbery here – just great wines and spirits that will go down a treat and don't cost the earth.
Summer Spirits
First up, it's some suggestions for those who like a classier cocktail or quality tipple. As you might expect, this swish supermarket has a large selection of fancy spirits as well as on-trend favourites. Using our
promo codes for Cellar By Waitrose & Partners
, you can access savings on Aperol (down to £12), Campari Negroni (down to £16) and Portobello Road London Gin (down to £22). And if you need some posh mixers to go with your posh spirits, then you can currently save on selected bottles of Fever Tree Tonic Water.
Chilled Whites and Roses
They currently have a large choice of bottles on their 25% off deal, and when it comes to summer roses, why not go with a classy French selection? The La Vielle Rose is reduced to £6.49 right now, or you might want to stock up on a case of La Cerisa Rosa Pinot Grigio Rose that's currently £5.99 a bottle – perfect for a big barbeque.
If your summer isn't complete without a bottle of decent Sauvignon Blanc, then the De Grendel from South Africa is currently only £8.99. Or if you're after an absolute bargain of an Italian white, then their Broglia Gavi di Gavi has been reduced to £10.49 (was £15.99 a bottle). But if you still want something specific that isn't currently on offer, there is another way you can save money. Until 4th July, we have a code available that gets you an extra 8% off your order with this retailer. So worth putting a few extra bottles in your basket?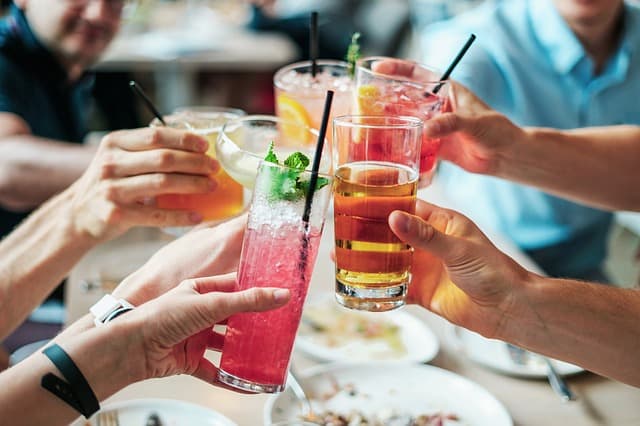 Tesco Wines and Spirits
When it comes to buying this sort of thing from this particular supermarket, it's all about familiar, crowd-pleasing names. Ideal if you want to stick to a strict drinks budget for your summer party yet get something you know everyone is going to enjoy.
Spirit Savings
All your favourites are present and correct here, with savings on Bombay Sapphire (reduced to £16), Gordon's Premium Pink Gin (down to £14) and 1 litre bottles of Pimms now only £12. Talking of Pimms, perhaps you'd prefer the pre-mixed cans for your shindig? This is the place to buy them in bulk, with lots of ready to drink cans on their 4 for the price of 3 offer. Included along with Pimms Ready to Drink cans are Gordons Pink Gin and Tonic Premix, Edinburgh Rhubarb Gin and Ginger Ale and Malibu and Pineapple cans.
Summer Party Wines
Using our
promo codes for Tesco
, you can access all those spirits deals along with plenty of party wine reductions too. They currently have a great multibuy discount available on a huge choice of selected wines which gets you 25% off when you buy 6 or more bottles. Included in this deal are reliable choices like their Tesco Finest Prosecco and Pinot Grigio along with big names like the Campo Viejo Crianza Rioja and Villa Maria Private Bin Sauvignon Blanc. Another familiar name that you might want to add to the case is the Trivento Reserve Malbec from Argentina, but you'll also be interested to know that it's on a single bottle discount too (was £8, now £6).
As with most wine and spirits online orders, you often get the best value if you order multiple bottles at a time, ideally in case or half case quantities (12 or 6 bottles). Not only does this mean you can take advantage of multibuy deals, but it could also qualify you for Free Delivery on your order too. For example, if buying your wine from Waitrose Cellar, you can get Free Delivery when spending £150 or more, or Free Click and Collect when spending £100 or more.
And when planning that party, make sure you search Promo Codes For to view any other available deals on essential items. There's the food, of course, but also homeware and garden bargains to add to the atmosphere. Or even just to make sure you have enough glasses for your tipples!