How to Make Your Own DIY Wedding Favours
Posted on 12 Jun 2017 by Anna Scott
There are so many things to organise when it comes to a wedding and favours might come pretty far down the list after dress, food, drink and music, but getting it right can put the finishing touch the whole wedding theme as well as being a nice thank you to those who are sharing your big day. There are many online wedding specialists that offer a fine selection of pre-made wedding favours, but for the individual touch, here are a few ideas for ones you can make yourself…
Homemade Jars
Small jars are a popular option for wedding favours and it's easy to see why – they look cute and you can put whatever you want in them. But for the purposes of this post we're going to concentrate on gourmet treats you can make with your own fair hand. First up, an obvious one – jam. Easy to make in bulk and easy to transfer to said jars. And who doesn't love jam? If you want to be a little bit different, how about jelly? Not quite as homemade from scratch, but you can add your own spin by putting a fruit segment in each portion. On a similar theme (and if you're feeling a bit more adventurous), you could create your own chutney, although bear in mind this takes a bit more time to make and a bit more time to mature, so perhaps one if you're planning those favours well in advance.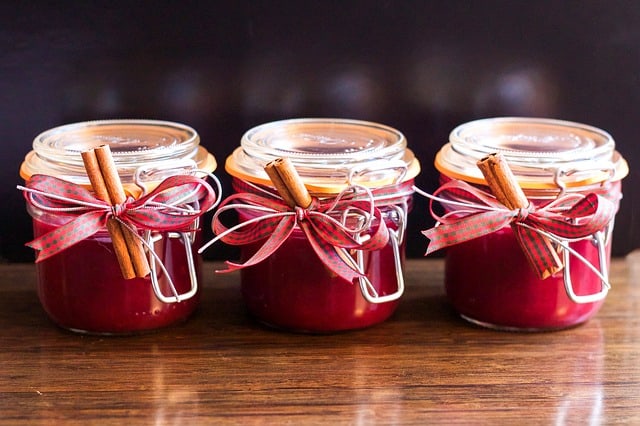 Something with a Kick
Yes, we're talking alcohol. Obviously not suitable for all guests, but worth considering if there's no kids at your wedding. When it comes to real homemade alcohol, there are a couple of options, but perhaps the easiest is sloe gin. This does take a bit of planning from when the berries are in harvest, so maybe if you're got a wedding set for next year, consider gathering the sloes this autumn, infusing them with the gin and leaving to mature until ready to transfer to miniature bottles. If you've made your own beer, this is another great idea and would be a fine addition to any wedding table in mini flip top bottles. But if you don't fancy creating your own alcoholic beverage from scratch a nice idea would be to offer small bottles of limoncello for your guests, or infuse vodka with some rhubarb or watermelon and serve in small jars.
More Infusions
Talking of infusions, you don't necessarily have to go down the alcohol route. An increasingly popular option for wedding favours is infused olive oil. You heat it up until just bubbling, let cool for about 10-15 minutes, then transfer it into bottles and add a sprig of fresh rosemary, chillies (whole or sliced), strips of lemon zest, or garlic.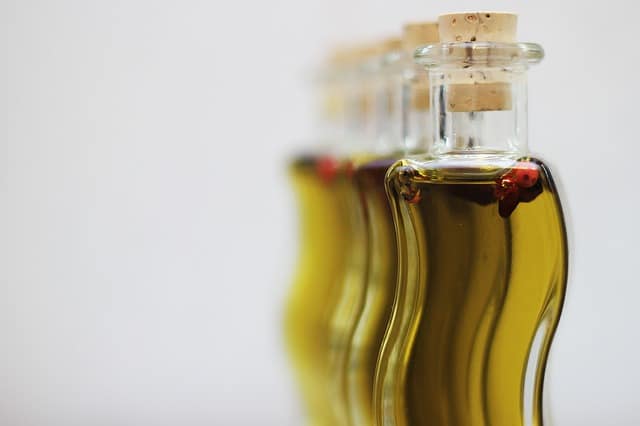 Baked Goods
Homemade cakes and biscuits are a great idea if you're a dab hand in the kitchen, and the options for favours are endless. For the personalised touch, make your own biscuits and ice them with the guests' initials. For the less artistic, you can make several batches of banana bread, madeira cake or lemon and poppy seed loaf (or similar sturdy cake) and wrap thick slices in baking parchment before tying with string or ribbon. And then there's always the classic cupcakes or muffins which can be wrapped in a variety of different and fetching cases.
Retro Sweets
Back to the jars again and even though this option isn't particularly original, it is arguably the most crowd-pleasing. And you don't just have to opt for one type – be creative and think about how you might present them, for example, layer jelly beans in a rainbow effect (and this can work with many different types of sweets), or picking out sweets that stick to your wedding colour theme. So if you have a yellow theme, then you can layer mini foam bananas, lemon bonbons, yellow flying saucers and Fruit Salads.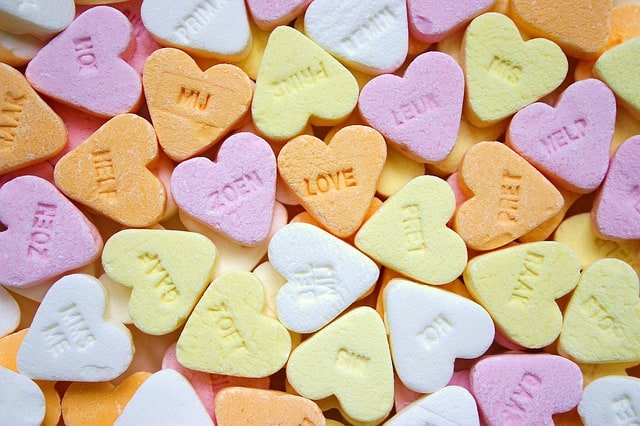 Mini Plant Pots
Getting married in the spring or summer? Then think about this as a seasonal wedding favour – mini pots containing your favourite plants, flowers or herbs. This is most cost effective if you plant yourself and wait for them to grow a bit (a pot of soil doesn't have quite the same effect), and you could go with mini tomato plants, basil, sage or lavender. Take your time to pick out the right pots, but if you can't find anything suitable or within budget, there's nothing wrong with decorating the standard brown plastic pots with ribbon and using lolly sticks to write the guests' names on and stick in the soil.
So if you're stuck for wedding favour inspiration, the answer could be in your own back garden. Or garden centre. Or off licence. The possibilities really are endless. And if you want a bit more wedding theme inspiration, take a look at our post on
the best types of mismatched bridesmaid dresses
– you could even get them to match your colour-themed retro sweets!