Summer Holiday Fun at Home: How to Find the Best Deals on Outdoor Toys
Posted on 23 Jul 2019 by Anna Scott
Yes, we all want to get out and about during the long summer break. But it's unrealistic to do this every single day of the school summer holidays - budget is going to be a pretty big drawback for starters. So how can you fill their days with interesting and exciting things that don't involve staring at a screen? If your backyard is lacking a bit of excitement, why not splash out on some fun outdoor toys. These will keep them amused when the weather is nice, but you don't necessarily want to plan a day out. There's nothing wrong with having an at-home day, especially if it means you can get the swingball set out of the shed…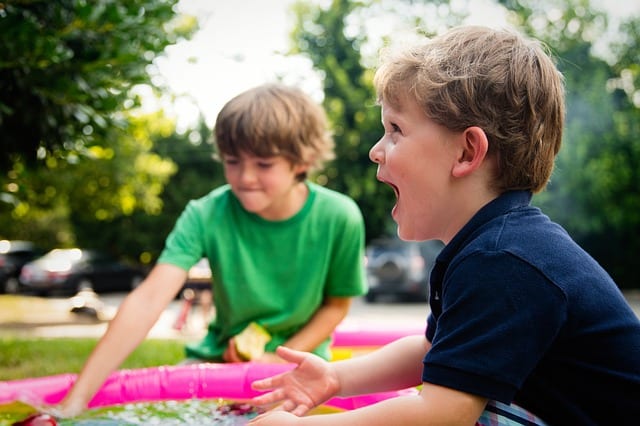 Big Outdoor Toys
Maybe this is the perfect opportunity to invest in something that will go the distance. We're not talking a badminton set or new football, but rather a good quality climbing frame, swing set or playhouse. And if you have younger kids of nursery age, these will see you though many summer holidays to come! It's not difficult to find climbing frames online, but if you DO want them to last, it's worth spending a bit more with a specialist retailer that guarantees quality. Our
promo codes for TP Toys
are a great resource that combines this sought-after quality with the chance to claim extra savings on your purchase. They stock a huge choice of large outdoor toys including top quality wooden climbing frames and playhouses. And if you have older children, you could also get a great price on trampolines too.
Learning Through Play
Other types of item available with our promo codes for TP Toys are the sort that can be classed as 'educational outdoor toys'. As well as providing the always important play element, they can also help with child development via learning through play. These include their educational sand and water tables and popular outdoor mud kitchens.
Fun and Games for All the Family
If your stash of outdoor games is looking a bit worse for wear, see how much our
promo codes for Argos
can save you when seeking out replacements. They've got outdoor toys and games for all ages and many of them are currently discounted, either as a clearance price cut or as part of a multibuy deal. These include remote control helicopters, paddling pools in all different sizes, water slides and various Nerf products. Examples of one of the great multibuys available right now is their 2 for £15 deal. This can get you the Chad Valley Inflatable Goal Set (single price £11) and the Nerf Super Soaker Splash Mouth (single price £10) for just £15. And to make shopping even easier, Argos currently have a huge dedicated Summer Holiday section on their site, where you can find all their outdoor toys along with anything else that will make the extended break that much easier.
So if you're struggling to fill up the days, place an order using one of our codes and the promise of a new paddling pool or trampoline is sure to bring a smile to their faces! Here at
Promo Codes For
we've got heaps of deals and discounts that can help you manage your summer budget, be they for food, days out or summer clothing. Just browse our categories or take a look at the very latest promo codes on our home page.