Our Beginners Guide to Cutting Your Heating Bills in Half
Posted on 22 Mar 2018 by Emily Atkinson-Dalton
From switching suppliers to wood burning stoves; save hundreds of pounds in a matter of minutes
We are all familiar with the sinking feeling that sets in when the dreaded bills arrive; how much is it this time? Why has it gone up again? And how can we be using that much water?! Are all phrases we find ourselves uttering in frustration every month. The following few weeks bring with them a chilly breeze and shower shortages as we attempt to save the pennies so the next bill day isn't quite so tormenting. However, with just a few small tweaks and changes it can be remarkably simply to save hundreds of pounds on your bills.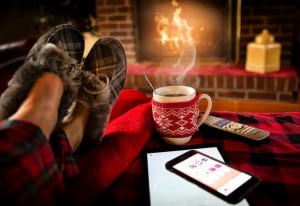 Switch Energy Suppliers
Although you might think you are with the cheapest supplier, or that swapping now is just too much hassle, you could save up to
£337 simply by switching.
With prices rising all the time, it can be hard to stay on top of what the cheapest option is for you, and many of us accept rising prices without much payoff. By comparing prices online on sites such as Which?, Compare the Market and uSwitch, you get a clear overview of how much you could be paying, and don't forget to explore your energy options and with lesser known suppliers offering comparatively less you can save a bundle on your bills.


Fire Up the Fireplace
Fireplaces and stoves are not only a beautiful addition to the home, but they can also be highly efficient in saving you money. Invest in a fireplace for maximum heat to keep you warm and cosy this winter without whacking up the heating. Both gas inserts and wood burning fires can save you a significant amount on heating bills by allowing you to control and direct the heat without losing any. Book in a
professional chimney sweep
and ensure your home is safe and sorted for a brand-new fireplace or to reignite an old flame.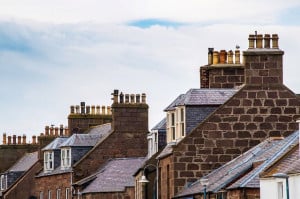 Turn the Heating Down by 1°
That's right, it might seem like a pebble in the ocean but every degree creates a ripple and eventually those ripples turn into money saving waves. Turning the heating down by just one degree can see you saving up to 
10% per year (about £85)
 which is certainly not to be scoffed at!
Draught Proof your Home
This might seem like an obvious one but it can have a huge impact on your monthly heating bill. By installing wooden blinds and using draught excluders at the bottom of doors, you can keep the cold and the warmth in without paying more than £20. Even by checking that all of your windows are properly closed and buying a cold-protection curtain can save you a bundle during the winter months, and you won't have to hide under a duvet for the majority of the year!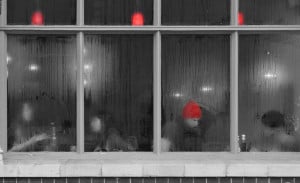 Attach Foil to Your Radiator
Yep, as strange as it sounds, attaching a piece of foil to the back of your radiators really does help heat your home for less. The concept is pretty simple; basically, the foil reflects the heat back into the room which would otherwise be lost to walls and crevices, and this simple technique can save you up to £20 a year. You can use regular kitchen foil if you have some lying around and want a quick way to reserve some heat. However, you can purchase specially designed radiator foil from places such as
Wickes
for just £5.99. Unlike normal kitchen foil, radiator foil doesn't crinkle or lose its reflectiveness over time.
Wrap Up Warm!
Last but certainly not least; wrap up warm. This simple way to reserve heat may seem obvious but is often overlooked, as somehow every year once the rain starts to fade and the sun welcomes us into Spring, we are quick to forget our winter warmers. Visiting our fashion voucher pages such as
New Look
or Debenhams is a quick and easy way to stock up on your winter wardrobe from thermals to scarves, and you can avoid disappointment as all of high street stores run out!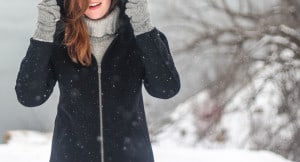 When it comes to saving money, every little adds up, and that's especially true when it comes to heating our homes. From getting your wardrobe ready to prepping your radiators, there are many simple ways to reserve heat and stay cosy this winter. With these handy tips under your belt you no longer have to tackle the great British weather solely with layers of blankets, a shared reluctance to venture outdoors and diving into the nearest pub when you do!