How to Decorate your Home On a Budget
Posted on 21 Jun 2019 by Emily Atkinson-Dalton
Whether you are moving to a new home and want to find out how our promo codes can help, or just want to add a few finishing touches to your beautiful abode; our home decoration guide can help you do it. You don't need to be a millionaire to create the home of your dreams, with a variety of tips and money saving tricks to refurb your home from a brand-new bed for under £100 to DIY tools with 50% off. As well as finding the best home furnishings, décor and accessories; knowing how to organise and decorate your rooms to make the most of them is important. Find out how to decorate your home for less with our money saving guide below.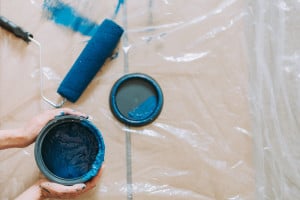 Refurbish What You Have
From painting walls to upcycling some old furnishings, you can do plenty with what you already have in your home. Sprucing up your home doesn't have to mean spending a fortune, and when you get the essential bits and pieces such as paint, shelving and material with our
promo codes for B&Q,
you can create a whole new look for less. Whether you are redecorating a room or revamping your whole home, you can find a huge range of DIY essentials for every room in your home. B&Q is one of the leading DIY retailers in the UK, with the tools and equipment you need to revamp your home whether you are already handy around the house or don't know a spanner from a screwdriver. With our money off codes, you can get discounts on a variety of painting, decorating and refurbishing essentials, such as 30% off all tools or 2 for £26 on Dulux paint.
Take Advantage of Free Samples:
Whether you are deciding which colour to paint your bedroom walls or searching for the best tiles for the bathroom, getting free samples is a great way to pick the one which is right for you. Not only can you find just what you are looking for without spending a fortune, but the free (or cheaper) paint samples can go a long way in redecorating your home.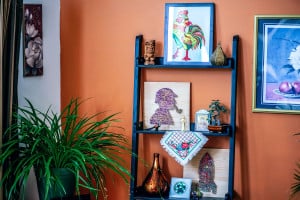 Discover Deals on Home Décor
From wall art to photo frames, adding a personal touch to your house is the key to making a house a home. These inexpensive little touches are not only cost effective but can make a huge difference to your home, whether it's a decorative vase with flowers or an artistic canvas print. With our
promo codes for Artrepublic
, you can get top quality artwork for less from classic movie posters to luxury art from independent artists. You can save hundreds of pounds on high quality art in a variety of styles from traditional to modern, with offers such as free worldwide delivery and £100 off framed prints.
Use Your Art Skills:
Whether you are a professional artist, amateur designer or just have a creative mind, you can also put your skills to work when decorating your home. For kid's rooms and nurseries this is a great idea, as you can also print out simple stencils for free from the internet to paint beautiful patterns and fun cartoons easily.
Save a Fortune On Fine Furnishings
For a total revamp on your bedroom, kitchen or every room in your home, its important to save on the big things as well as the little things. For example, at Dunelm you can find furniture and smaller furnishings for your home and garden, including beds, sofas, cushions, lighting, dinnerware and more. With over 50,000 products to choose from, you can decorate your home whether you have a small home or room, or a large area to cover. Using our
promo codes for Dunelm
you can get offers such as 50% off in the sale, 20% off large furniture and 3 for 2 on all cushions.
Save on Delivery:
When shopping online, delivery costs are always an important factor; especially when ordering large items such as furniture. Most furniture retailers including Dunelm offer free delivery on orders over a certain amount (£50 for Dunelm) so getting more home furnishings all in one place is a great money saving idea. You can also look out for retailers who offer to take away old furniture, so you don't have the added costs of disposing of beds, mattresses or old sofas.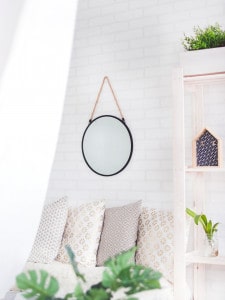 Be Mindful of the Size of Your Home
One of the key things to remember when decorating your home is to be aware of the size and layout of the area you are decorating; to ensure you compliment these aspects. Depending on the size of your home, there are a variety of home décor tips such as:
Large Rooms:
In larger rooms, having designated spaces and dividing the room in some way is a great idea. Especially if you are decorating a living room, bedroom or kitchen where you can use the space in an innovative way. For example, in a bedroom, having a designated writing zone, a sleep zone and an entertainment zone mean that you can organise your belongings and are less likely to be distracted if you need to get work done.
Small Rooms:
When decorating a smaller room, lighting and colour is one of the most important aspects. Lighter colours can help a small room feel much lighter and airier, with central lighting making the room look larger. Adding mirrors and having subtle wall décor can also help brighten up a smaller room and make it feel more open, with multifunctional furniture providing an excellent space saving opportunity.