How to Stay Cool for the Summer
Posted on 13 Jun 2019 by Anna Scott
It may not seem like it right this moment, but we've been promised a heatwave so now is the time to prepare. We're not going to go over some of the more obvious heatwave advice – we're sure you all know you need to drink lots of water and perhaps invest in a desk fan, for example – but we are going to adapt some of this so it becomes useful shopping wisdom for the modern age. There are a few tweaks you can make to your home and work environment that can help you stay that much more comfortable in the hot weather and at the same time, won't cost you the earth. So read on to find out how to stay cool in the summer. Once the summer actually arrives, that is…
A Re-Useable Water Bottle is Your Best Friend
Like we just said, drinking more water in the hot weather is a no-brainer and we're sure you don't need us to point that out. However, in this day and age, we are more aware than ever how much damage our excessive use of plastic can do to the environment. It's all very well carrying a bottle of water on the tube with you, but if everyone is doing exactly the same thing during rush hour, and half of them are then leaving the bottles behind on the train, then we've got a bit of a problem on our hands.
If you've haven't done already, now is the time to invest in a good quality re-useable water bottle and get into the habit of using it on a regular basis. Fill it up at the office or the gym, or whenever you can really, and you'll be making a valuable contribution to the upkeep of our environment as well as keeping yourself hydrated in a heatwave.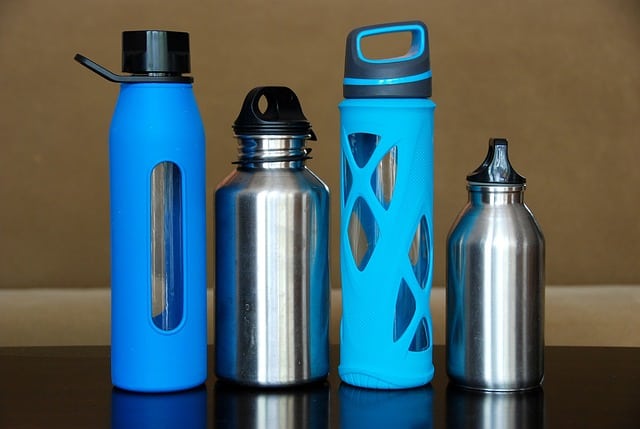 Summer Bedding
Now, you might think there is an easy answer to this one – ditch the duvets and get the cotton sheets out of the cupboard. Fair enough. But what if you're one of those people who just can't get to sleep without some form of blanket or duvet on them? Even in the hottest of hot British summer weather? It may sound like utter madness for us to suggest investing in a wool duvet during a heatwave but hear us out. Natural fibres like this can help regulate your body temperature, keeping you warm in the winter and yes, cool in the summer.
Soak and Sleep are a great bedding specialist that sell incredibly useful things like this, and their Luxury New Zealand Wool Duvet could be the answer to your prayers. They even have Summer Warmth and High Summer Warmth duvets for these particular weather conditions. And if you're still not convinced by this summer duvet argument, then they also have a huge range of Egyptian and French cotton bed linen that will also do the job. Many of these items are featured in their summer sale where you can get up to 50% off, but using our
promo codes for Soak and Sleep
, you can also currently secure an extra 5% discount on their sale items too.
Fridge and Freezer Tips
Talking of bed sheets, one common bit of summer cooling advice is to stick them in the freezer. That's all very well and good if you have a spacious chest freezer in your spacious garage, but what if you live in a flat with minimal room in your ice compartment? It's not like you can happily chuck your linen in there before bedtime.
But there is one piece of fridge advice that we LOVE. In the summer months, keep your moisturiser in the fridge so when you put it on the mornings and evenings, you get a lovely cooling effect. Ok, so it's going to be temporary, but for something that will cost you absolutely nothing extra whatsoever, we'll take what we can get. Another great freezer tip relates to your desk or upright fan. We're assuming you bought one during the last heatwave, right? Well, if you didn't, our
promo codes for Argos
can help you out. But when it comes to these fans, the problem is they tend to just push around the hot air during the height of summer, only offering a tiny bit of relief. Not if you stick a bowl of ice or a frozen bottle of water in front of them, they don't!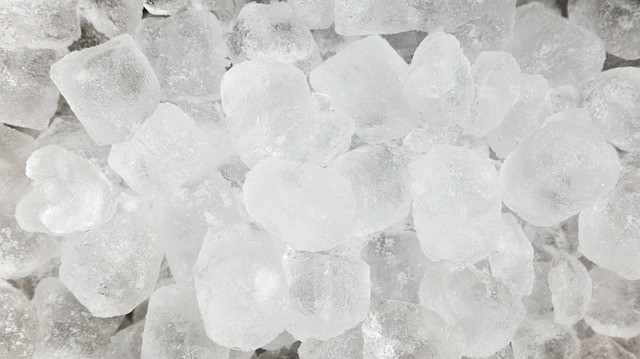 Cool Summer Clothing
There's summer clothing for warm weather and then there's summer clothing for the hottest of hot, sticky humid summer weather. And these aren't necessarily the same sort of garments. Yes, there are going to be those of you who want to wear short shorts and cropped tops during a heatwave, but then there are a lot of others who get to the point where they don't give a damn about looking great anymore and just want to not have there clothes stick to them 24/7.
The good news is you don't have necessarily abandon style altogether in these circumstances. There are lots of options available when it comes to loose-fitting cotton and linen clothing, especially with our
promo codes for Debenhams
. Here you can currently get 50% off a comfy Principles White Linen Blend Mini Dress (now only £14) and a pair of RJR John Rocha White Striped Linen Cropped Trousers (£20) and well as lots of other trendy garments that will still keep you cool. And looking cool too!
As much as we love the prospect of warmer temperatures, a heatwave isn't really much fun for anyone. But there's no need to invest huge amounts of money in fancy appliances that will blast cold air into your home, especially if you're only going to use them for a matter of days or weeks in the entire year. Just making a few small changes to your routine can help enormously, and there are lots of money saving deals here on
Promo Codes For
to keep your costs down. Just remember, stay safe and hydrated, and always keep that sunscreen to hand.