How to Avoid Online Returns
Posted on 16 May 2019 by Anna Scott
Ordering clothes and footwear online comes with many pros and cons. Yes, it's convenient. But not so much when it comes to trying clothes on. You might think that processing online returns is a price sites have to pay for not having the extra expense of maintaining retail outlets, but the fact is many of them are now starting to crack down.
A recent survey
found that 20% of retailers have introduced tougher returns policies in the last year and a further 19% are planning on making this move in the near future. Worse case scenario? If they class you as a 'serial returner' then there's a possibility they might close your account altogether.
But why are online fashion retailers moving in this direction? Because some customers order the same items in different sizes, with the intent of returning the ones that don't fit, this means that the transaction as a whole is going to cost the company more money. And especially so if they have a Free Returns policy. Another reason highlighted is that more transportation means more environmental impact – when online returns increase, so does everyone's carbon footprint.
So, if you are worried about increased clothing costs or the damage being done to the environment in this respect, and you want to change your online shopping habits, what can you do?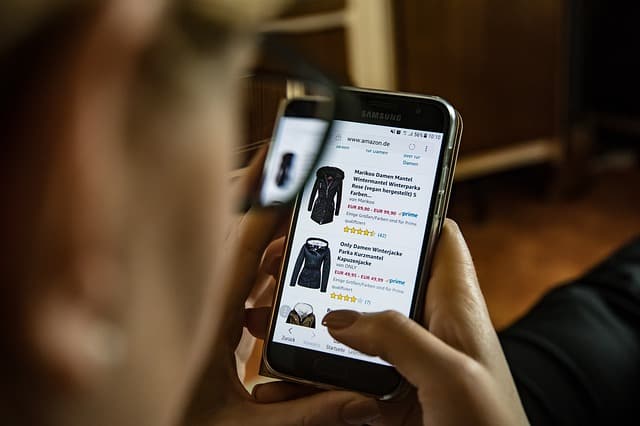 Buy the Right Size
It's understandable that online shoppers might want to replicate the experience of grabbing one item in several sizes and taking them into the changing room. After all, in an ideal world, you wouldn't wander into a store, buy one dress, try it one at home, return to the shop to exchange it for a different size and repeat until you get it right. But there's a possibility this online shopping habit might not be viable in the future.
Yes, when dress sizes aren't universal, it's often difficult to find the right fit. One store's size 14 is often completely different to another's. But there are online resources that can help. Any good online fashion retailer has a good online size guide. This isn't just a case of telling you what sizes they stock but giving detailed measurements for each one. Using our
promo codes for Crew Clothing
is a good example – if you take a look at their women's size guide, they give bust measurements for their dress sizes down to the nearest quarter of an inch in some cases. This approach can be applied to footwear too. When you place an order using our
promo codes for Fitflop
, you can access their Find Your Fit guide, this give the foot length measurements for each of their shoe sizes (with different guides for men and women).
Obviously, this route means taking your measurements accurately before ordering your clothes and shoes. But taking a few minutes out to do this could save you hassle and money in the long run. You won't have to order multiples of the same item in the first place (even if you are planning on returning all but one, this is a big initial outlay) and you won't have to take time out to arrange those returns. And you're being kinder to the environment too, of course. Yes, the sizing is not going to be 100% accurate all the time, but it's a much better option that pure guesswork.
Return to Store
This is more to do with reducing the environmental impact of returns, but it can also be more convenient too. If an online retailer has high street outlets, they often give the option of returning goods to your local store. For many this is much easier than packaging up items and taking them to your local post office. But what if it's an online-only retailer? A collection service can be great, but it might not be so environmentally friendly when you look at the bigger picture.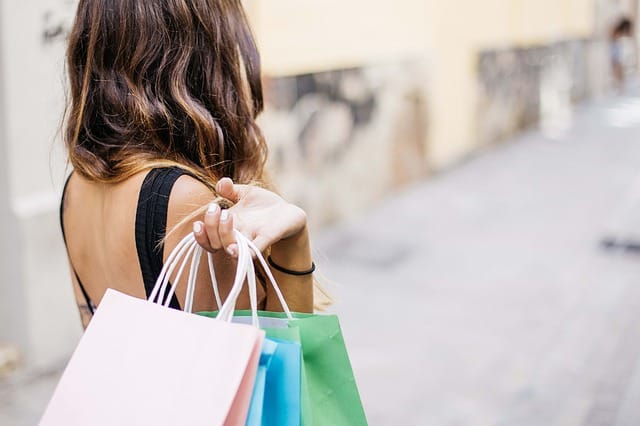 As a starting point, take a look at a site's returns policy before you place your order to see what your options are. Using our
promo codes for Missguided
is a great way to reduce that carbon footprint if you think some returns may be on the cards. As well as giving you the option to return to your local Hermes parcel shop, there is an even more convenient way – you can return unwanted items to your local Asda store. This means you won't necessarily have to go out of your way to drop off the parcel, because what could be more convenient that doing it before you complete you weekly supermarket shop?
If we all want to keep enjoying a Free Returns service when we need it, it seems both companies and customers have to play their part. Giving shoppers the right resources to buy the correct fit in the first place, plus providing a convenient yet sustainable returns service when it's needed. And on the flip side, it appears that serial returners may have to change their shopping habits if they want to avoid higher costs or even a site ban.