Promo Codes for P&O Ferries - May 2022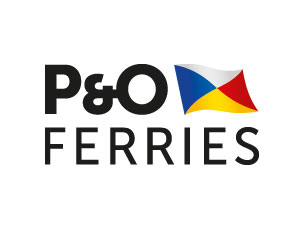 Use Our Promo Codes For P&O Ferries to Get the Best Price on Your Dover to Calais Ticket
Many would probably go straight to their site without thinking, but using our promo codes for P&O Ferries could secure you a much better price on your passage across the Channel. Whether it's the start of a European holiday or just a quick day trip, coming to our page can save you heaps of money on not only this route but also fares to Ireland, Belgium and Holland too. Plus we can also find you discounts on lots of on-board fair.
What Other Routes Can I Save Money on With These Discount Vouchers for P&O Ferries?
Of course, Dover to Calais is their most popular route but our codes don't stop there. These savings also cover Hull to Rotterdam, Hull to Zeebrugge, Cairnryan to Larne and Liverpool to Dublin too. But as much as ferry companies love taking you across the water, their services now extend to helping you out with all aspects of your travel as well. Booking hotels, suggesting excursions, finding you tickets to popular attractions – all within their remit AND all could well come with discounts too. So you've now made the decision to book with one of the country's largest ferry operators, how do you find all the best deals? As well as looking for money off with our promotional codes for P&O Ferries, you can find plenty of offers on their site if you know where to look…
What Mini Cruise Deals Do They Offer?
– If you have a particular European tourist destination in mind, the chances are there could be a P&O Ferries mini cruise available that does all the hard work for you. For example, mini cruises to Ghent and Bruges are available via their Hull to Zeebrugge route as well as themed cruises covering everything from murder mysteries to Abba. In fact, they even have a brand new Eurovision themed cruise that you can read all about
right here
. And with these packages comes special deals and prices. Just click on your preferred route when you visit their site to see what is currently available.
Do They Have Any Onboard Savings?
– One of the best things about travelling by ferry is that you can pass the time until arrival by dining and shopping. Click on the Onboard tab for your favoured route to see what deals you can take advantage of before you even set foot onboard. For example, by pre-booking your Club Lounge pass with our voucher codes for P&O Ferries, you can enjoy a lower price.
Are Season Tickets Available?
– They certainly are on their Dover to Calais route. This is designed for frequent travellers and you can select a price band depending on how many return trips you plan on making. This works out better value if you make 3 return trips or more within the time period, with extra benefits available the more trips you make. For example, if you purchase a season ticket for 9 return trips or more, you can start accessing savings on Club Lounge access. There is also the opportunity to add on extras such as pets or if you'd like to transfer it to someone else's name.
Do They Have Any Other Travel Discounts?
– Why, yes they do! As well booking your ferry passage, you can use our promotional codes for P&O Ferries to save money on all sorts of travel extras. For example, did you know that if you reserve your travel money online, then you can avoid commission? And if you haven't gotten around to sorting your travel insurance yet, they can help you out with that too.
Do They Have a Cancellation Charge?
– No one wants to be in the position of having to cancel travel plans, but you'll be pleased to hear that this company wants to simplify the process for you. As well as making it easy to amend your booking (see below), check to see whether they are currently running their Free Cancellations policy so you may not have to pay any extra charges at all.
What Other Booking Tools Do They Offer?
– Our discount codes for P&O Ferries are here to make your life easier, but there are a few other things you can find on their site that will help too. Firstly, make sure you sign up to receive their newsletter. This way you'll be the first to see new special offers. Secondly, download their app and all your booking info will be at your fingertips. You can also make use of their helpful online travel planner which comes up with suggested activities and events for your chosen location.
How to Amend Your P&O Ferries Booking
If you've already booked your tickets but find your plans have changed, then it's easy to amend your P&0 Ferries booking. Login to your account on their site (or on the app) to view your travel details and you can amend or upgrade your journey from there.
Main Contact Number and Other Details
They have a comprehensive help page which covers lots of important queries, but if need to speak to a member of the P&O ferries customer service team, please call 0800 130 0030. To put your query in writing, you can fill out the contact form found
here
. It's also worth following them on one of their social media accounts either for direct messaging, updates or just a bit of travel inspo:
Facebook –
https://www.facebook.com/poferries/
Twitter –
https://twitter.com/POferries
Twitter Update Account (for details timetable changes and weather updates) –
https://twitter.com/poferriesupdate
Instagram –
https://www.instagram.com/poferries/