Promo Codes for Ninja Kitchen - June 2022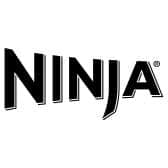 Whether you want to improve your diet or just need a more convenient kitchen appliance, our promo codes for Ninja Kitchen can give you the best prices on their famous blenders and kitchen systems. They've built quite the reputation over the years for top quality food processors, but if you want to order direct, doing so with our codes will always get you the best price.
How Can I Save on a Blender with These Promo Codes For Ninja Kitchen?
We've gone into more detail below on the many ways you can save on their site and secure the best deals and guarantees, but our promotional codes for Ninja Kitchen go one step further. If the appliance you so desperately want isn't on promotion right now, our codes could get you extra money off full-priced products. So it's ALWAYS worth checking them out before you buy. Plus, we also list all those special offers too, just to make sure you get the best choice of savings. A top quality blender, food processor, liquidiser or juicer doesn't usually come cheap. But there's no reason why you can't find a great deal on a great brand such as this.
Find Huge Discounts with Their Special Offers
– So where do you begin your search for a saving? It's a good idea to use one of our links to view their latest special offers and promotions. Some of these go to specific product deals such as a discount on their Ninja Blender 220v, or some can point you in the direction of their general offers page so you can choose from a selection. And very good special offers they are too, with up to £60 off some fantastic products.
Get Free Next Day Delivery
– If you are ordering one of their products (not including spare parts and accessories), then most UK addresses get Free Next Day Delivery on their order along with a 1 hour time slot. So there's absolutely no need to look for any extra free delivery codes for Ninja Kitchen! See below for more delivery and returns details.
Price Match Guarantee
– There are so many advantages to ordering direct with our discount vouchers for Ninja Kitchen. But it's mostly all about the best range at the best price. However, if you do see the same item for sale cheaper with an approved retailer, they will match the price for you. Please note, other conditions apply.
How to Use Ninja Kitchen Promotional Codes
But back to our special codes. We've already told you how you can access special offers from our page, but what if you need to input a code to claim that discount? Don't worry – that's a very easy process too:
- Click on the 'Get Code' link for your code of choice. You'll then see a smaller window where you'll be asked to click again to reveal the code. This will copy it to your device and take you to their site.
- Add your product to your basket and when you are ready to complete your order, go to their checkout page.
- Under the breakdown of costs, you'll see a link that asks if you have a coupon code. Click 'redeem here' and a box will appear where you can paste your code. Hit 'Apply Coupon' and the discount will be taken off your total.
Additional Delivery Info and Returns Policy
As we noted above, most UK orders will automatically come with Free Next Day Delivery, but some outlying postcodes are exempt. You can find more details here. If you are ordering spare parts or accessories from their site, then these will be sent via second class postage and will take 3-5 working days. If you change your mind about your product, then their returns policy gives you 30 days from the delivery date to send it back. All their products come with a 12 month warranty.
How Do I Contact Ninja Kitchen?
If you need to get in touch with a general query, their customer service contact number is 0800 862 0453. If you have already purchased a product using one of our discount codes for Ninja Kitchen and have a question, please call 0800 093 0875. To get in touch in writing, please use one of the query form links at the bottom of their
contact page
. And you can find plenty more info on their social media pages including lots of helpful product tips:
Facebook
Twitter
Instagram
YouTube
Need to Know Guide to Shopping at Ninja Kitchen
Picking Out a Personal Blender
So what exactly is a 'personal' blender? These are bullet-style blenders that let you blend and then put a lid on your container so you can take it straight the office, the gym, or just out and about. The idea is to take as much fuss out of the process as possible so you'll get the most use from your blender. And the great thing is, these Ninja Kitchen personal blenders don't cost as much as you might think.
With a number of models often on deal, you could well get one of their Nutri Ninja 700W Blender and Smoothie Makers for under £40. And even when they are not on reduction, they often represent excellent value for money compared to other leading brands. Perfect for those people who don't have much space in their kitchen, these compact appliances are not only convenient but can help you in your quest for a more balanced diet.
Essential Recipes for Your Appliance
And talking of balanced diets and healthy eating, there's no point investing in a blender if you have no idea what to put into it. Which is where the Ninja Kitchen recipes come in! Of course, there is no shortage of smoothie recipes online, but the company who came up with the blender and food processor designs are going to know exactly the best way to use them. So of course, we highly recommend checking out their
Recipes and Tips
page.
Here you'll find loads of recipes for their blenders, food processors and foodi appliances including Sweet Cinnamon Buckwheat Pancakes, a Blueberry Smoothie Bowl, Coconut and Lemon Energy Balls and Spicy Pumpkin Soup with Roasted Vegetables. Sounds delicious, right? Once you saved money on your top quality appliance, make sure it doesn't stand there collecting dust. The more amazing smoothies and meals you get out of it, the better value it becomes. And of course, a healthier diet is a bonus!