Promo Codes for Interflora - July 2019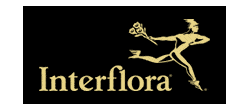 How Do These Promo Codes For Interflora Work?
We've all heard of this famous flower delivery service, but have you heard of promo codes for Interflora? Instead of going straight to their site to place your order, all you need to do is come to this page first. Here you'll find additional discounts that you can use on your purchase, giving you the opportunity to get extra money off that you might otherwise miss. So if you'd like a £10 discount that bouquet for someone special, then read on to find out how this is possible.
What Types of Bouquets Can I Save Money on with Promotional Codes For Interflora?
As you would expect from one of the world's largest floral delivery companies, you can order every bouquet imaginable. Search for your floral arrangement by occasion and see what they have in the way of flowers for birthdays, anniversaries, sympathies, moving house, or just being extra romantic. And if there's a special seasonal event coming up, they'll have a dedicated page just for that. So make sure you check out their extensive range of Mother's Day, Valentine's Day and Christmas flowers when available.
You can also search by bouquets depending on exactly when you need them. For example, if you want to order some flowers for Next Day or Same Day Delivery (more on this below), then you can filter those floral arrangements accordingly.
How Can I Get Money Off My Flowers?
– And now back to the savings, and how our discount vouchers for Interflora can secure you that essential bit of money off. On our page, we'll always list the very latest codes that get you extra money off your bouquet. You will often find that the more you spend, the more you save. So for example, if your bouquet costs a minimum of £45, you could get an extra £5 off, but if you're spending £60, then you might well be able to increase that to £10. If a code is required, simply copy it into the box provided at their checkout and your discount will be deducted from the total.
What is the Interflora Gold and Platinum Delivery Pass?
– This is a great way to save a lot of money if you order bouquets on a regular basis. For a one-off payment, their Delivery Pass will get you free delivery on your orders for a whole year. There are two tiers available – Gold, which gives you unlimited Standard Next Day Delivery plus a discount on other services, or Platinum which gives your Free Delivery on all services for a year. With delivery charges from £6, these savings will soon add up to a considerable amount.
Do They Offer a Student Discount?
– They do! So if you desperately want to send that Valentine's or Mother's Day bouquet but are feeling a bit skint, you can use our promotional codes for Interflora to access their student discount. This gets you a very useful 18% off – just register with Student Beans to qualify.
Can I Save on International Orders?
– One of the best things about our discount codes for Interflora is you can order bouquets to be arranged and delivered by local florists across the globe. And our savings are eligible for use on this sort of purchase too. For International Delivery, please visit their International page and select the country you'd like to deliver to (choices include Australia, South Africa, Germany and Ireland). They will then show you a selection of bouquets available for that location.
What Other Promotions Do They Have?
– As we mentioned above, they will always highlight seasonal bouquets at the relevant time of year. Look out for extra promotions available on these, such as an additional 25% off selected Mother's Day flowers.
What Else Can I Save Money On?
– As well as bouquets, our voucher codes for Interflora can also find you a discount on lots of other gifts. Save money on house plants and hampers, or why not pair your flowers with a bottle of Champagne, some balloons or a box of chocolates?
How Can I Access More Offers?
– If you won't get the chance to check in with our page on a regular basis, make sure you sign up to receive their update emails. This way you'll get to hear about new offers as they arrive on their site, and you won't miss out on a special price for that Valentine's or birthday bouquet.
Do They Have a Same Day Delivery Service?
They do, making their site ideal for last minute gifts. Head to their Same Day Delivery page to see all the flowers that are eligible. Charges for this service start from £8. Other delivery charges vary depending on the time scale and location, but their Funeral Delivery and Click & Collect services are free. International Delivery starts from £10. As mentioned above, you can sign up for a Delivery Pass which gives you year-long Free Delivery on your flowers.
Interflora Contact Number and Other Details
There are several ways you can get in touch. Their UK contact number is 0333 003 3588, or email hello@interflora.co.uk. If you're already on their site, you might find it easier to use the Live Chat button
found here
. Messaging is also accessible via their social media pages and these are also an excellent way to stay up to date with their special offers:
Facebook –
https://www.facebook.com/InterfloraUK/
Twitter –
https://twitter.com/InterfloraUK
Instagram –
https://www.instagram.com/interflorauk/
As you would expect from such a reputable company, their Trustpilot ratings are very good indeed, and you can find all their customer reviews here:
https://uk.trustpilot.com/review/www.interflora.co.uk
Rate us:
Rated 3.60/5 from 5 users.