Promo Codes for HP - June 2022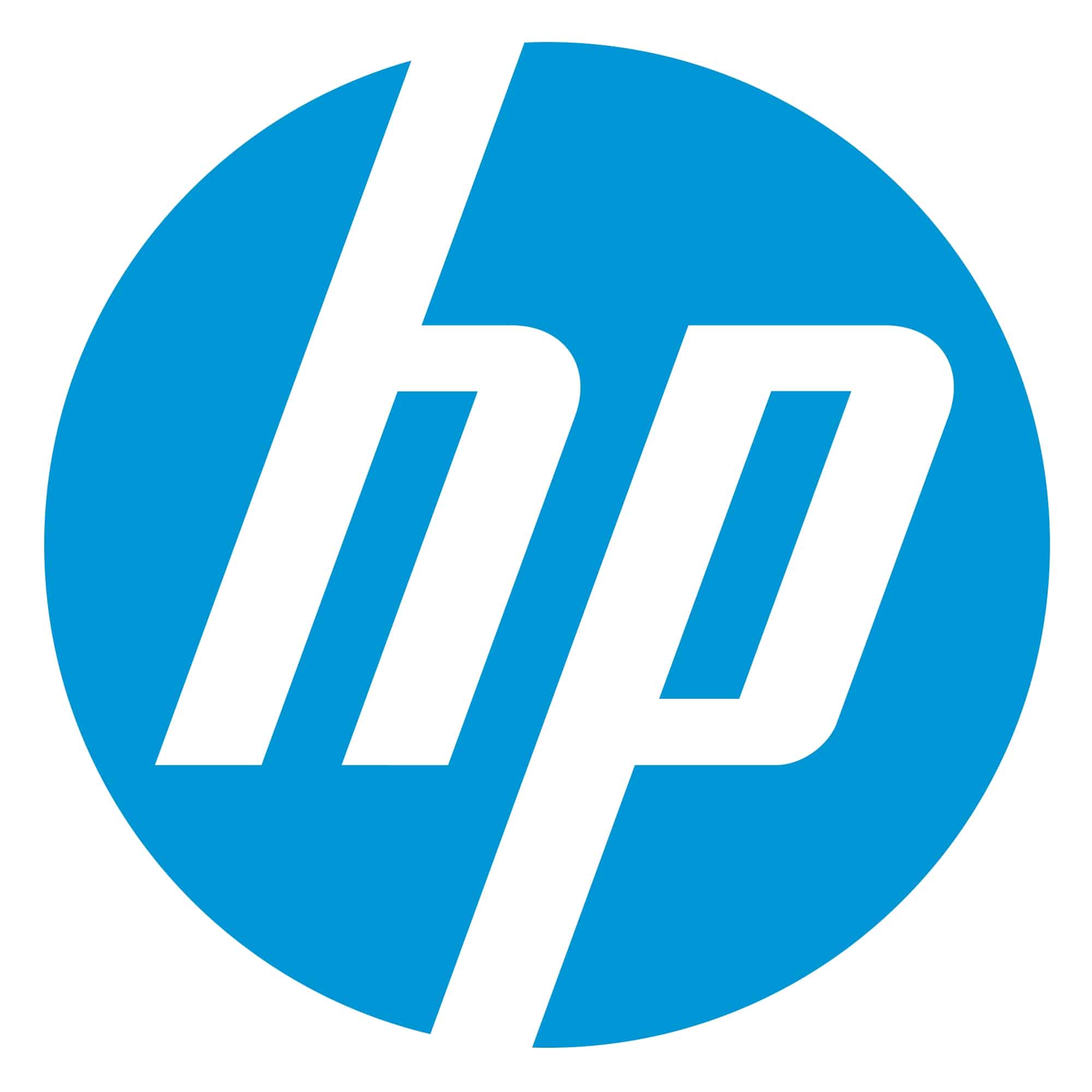 They're one of the most well-known PC brands out there, but are they the most affordable? Ordering direct from HP certainly gets you the best choice, but if you use one of our promo codes for HP too, we can find you some really fantastic deals on great value laptops, desktops and printers. This really is a brand for everyone, with entry-level laptops suitable for students, to a fully-comprehensive service for businesses. And even if you just want to replace your printer with a low-cost option, shopping direct with HP can get you a really great price. As well as providing you with the latest HP voucher codes and special offers, we've also researched the many different ways you can access the best value on their site, whatever your price range.
How Can I Get a Discount on My HP Laptop?
There are so many places you can buy an HP laptops, so what are the benefits of ordering direct from their site? Of course, the obvious one is that this gets you the best range of products to choose from. But it doesn't end there. Not only do they run plenty of promotions, deals and the occasion secret HP promo code, but they've also put together some fantastic packages for different types of customers. Here's a round up of just some of their savings:
Laptop and Desktop Savings
- Most customers will probably be visiting their site to find a new laptop or desktop and they certainly won't be disappointed when it comes to price. On their respective Laptop and
Desktop
pages, you could get as much as £150 off selected products, plus we also link to these deals on our page. And don't forget to keep an eye out for any extra discount vouchers for HP that could save you even more.
Cashback and Trade-In Deals
- HP also runs trade-in and cashback promotions. For example, you could save as much as £500 when you trade-in your old laptop and buy a new HP Envy or Spectre laptop (conditions apply). Or see what current
printer trade-in deals
are available before you purchase a new one. And you could also find a number of printer cashback promotions running, including claiming back money when you buy an HP OfficeJet or DesignJet printer.
HP Printer Subscription Service
- And talking of money saving tips for your printer, this is a great benefit that you can access when ordering direct. We all know printer costs don't end when you've paid for the actual printer, so if you are a business customer, how would you like to keep on saving? Sign up to their
printer subscription service
and you could get up to 50% off your ongoing ink and toner costs. Have for home customers, their Instant Ink subscription could save you as much as 70% on their top quality HP ink.
Join the HP Business Club
- But the corporate benefits don't end there. Becoming a member of their
Business Club
means you'll also get access to exclusive promotions, a dedicated business manager, free delivery and more flexible payment methods. And you can join for free!
More HP Codes and Savings to Enjoy
There are lots of types of discounts that can be found online for different types of customers. So here are some common questions about who can access what:
Is There an HP New Customer Discount?
There are lots of extra Hewlett Packard discounts to be found on our page, and first time customers can enjoy some very big savings indeed. We usually have a deal that can get you up to 20% off selected laptops and desktops and up to 50% off your ink cartridges as well. And we all know how much of an expense ink cartridges can be!
Do You Have an HP Student Discount Code?
Not only do we have an HP student discount code, we can get you access to a whole HP student discount page. And the
HP Student Store
has a whole range of student discounts to choose from depending on what it is you want to buy. So if you'd like to purchase a new laptop, you can get up to 15% off, or you can save an extra 10% on printer and monitors. And if you need to replace any of your accessories, such as keyboards, you can get as much as 40% off the standard price. If easy to join the Student Store via their site and once you have verified your student status, you can go ahead and enjoy all the HP student discounts they have on offer.
Is There an HP NHS Discount Code?
NHS workers can access lots of great savings from our page including up to 20% off selected laptops and desktops and even more off other PC accessories and ink. We'd also recommend NHS and other public sector employees consider signing up with
Blue Light Card
. Membership to this scheme means you'll be able to enjoy a huge choice of extra NHS discounts for lots of different UK retailers and companies.
Do You List Any HP Free Delivery Codes?
You can get Free Delivery on your order when you spend £25 or more, so if you're ordering a laptop or desktop, then you definitely won't have to worry about looking for any extra HP free delivery codes.
How Much Could I Save on My HP Order?
To illustrate the sort savings you can find on here and on their site, we've picked out one of their current reduced products (price and discount correct at time of writing):
HP Omen 15 Gaming Laptop - was £1249.99, now £1099.99
Total Saving: £150
If you are looking to buy one high-cost item, it's still worth checking the prices of their extras too. For example, buying genuine HP printer ink direct from their site can often prove much cheaper than purchasing elsewhere.
How to Use Our Discount Codes For HP
If you've found a saving on our page that you'd like to use, then here's a breakdown on how to access both our HP discount codes and other deals. And we've also included a helpful video guide too:
- Choose a HP discount code and then click on the blue link next to it that is marked 'Get Code'
- This will first open up a smaller window where you click on a second link to view the HP coupon code. This will also copy the code to your device clipboard. Once this step is complete, then we'll take you to the HP UK site
- Choose your products, put them in your basket, and when you get to the checkout, you can paste your HP voucher code in the box provided and the discount will be taken off your total before you pay
- If you'd like to use a yellow offer, then all you need to do is click on the link. This will take you straight to their site where you can see the discounted items featured
Is There an HP Newsletter Discount?
If you scroll down to the bottom right hand side of you will see the HP newsletter box. Once you subscribe, they will send you personalised offers depending on the type of products and services you are interested in.
Is There an HP Black Friday Sale?
There is! And even when the next Black Friday seems very far away, there is still a way you can make sure you don't miss out on those extra savings. This is because they have a year-round
Black Friday page
where you can subscribe to hear about the offers as and when they arrive.
How Do I Find Out About the Latest HP Promo Codes?
By coming to our page before you do anything else. We have deals available all year round, and as soon as we have any promotional codes for HP available, we will put them right at the top of the list. As mentioned above, it's always a good idea to register to receive their newsletter as this will give you extra info on any available savings.
Top 10 Reasons to Shop with HP
- Buying direct gets you the best choice of products
- There is a laptop to suit, whatever your needs or requirements
- Access great value accessories for existing HP customers
- You could save hundreds on pounds with a trade-in deal
- Their
Instant Ink
subscription can get you up to 70% off genuine HP ink
- Students can save up to 40% in their Student Store
- Businesses can save on ongoing costs with their print subscription service
- Register to receive tailored special offers and promotions
- Get Free Delivery on orders over £25
- Register for a
Care Pack
for extra support once you receive your product
Where Are the Latest Online HP Reviews?
The most recent customer reviews can be found on
Trustpilot
and
Reviews.io
. If you would like to see individual reviews of different laptop models, then we'd suggest checking Which and Amazon customer reviews for the product you are interested in.
What Are Their Delivery Times?
As we've noted above, you get Free Delivery on your order when you spend £25 or more. If spending less, then the delivery charge is only £3. If your item is in stock, it will be dispatched the following working day, and they aim to get items delivered within 2 working days. If you'd like to return a product, please see their
returns page
for instructions. You can select the reason you'd like to return something (for example, if you've changed your mind or if it is faulty), and then begin the process. If you've have simply changed your mind, then the returns window is 30 days if the packaging is unopened, or 14 days if it is opened.
How Do I Contact HP Support?
Their
Support Centre
is the hub for any tech support you might require. But if you'd like to ask a question before you buy, you can find out how to contact them directly on
this help page
. Just put in what type of query you have, and they will bring up the HP contact number or other details you need. You can also get in touch via their HP Support Twitter page. We've put the link below along with their other social media profiles if you'd like to see the latest updates:
Facebook
Twitter
Twitter Support
Need to Know Guide to Shopping with HP
How Do I Find the Best HP Laptop for Me?
- There are three main types of laptop customer: those who need one for home use, those who need one for business use and those who need a gaming laptop. Luckily, HP have divided their range into these three sections so it's easy to narrow them down straight away. Just click on the relevant page to you, and then you can see what models are the most suitable for your price range, and which products are currently reduced.
How to Configure Your Workstation
- Want to build the ideal workstation for your home office? Instead of using guesswork, HP can help you get it just right. In fact, they've put together a page dedicated to this very thing. When you go to the
Configure Your Workstation
section of their site, you choose the different components or systems that are best suited to your needs. They will then send you a quote, and you can choose whether to go ahead and place your order. And if you have any questions, they also have a special workstation configuration contact number and email where you can get in touch with your query.
HP Care Packs
- Once you've bought your HP product, the process doesn't end there. To access their extended support services, you can choose to activate your
Care Pack
once you've received your order. And depending on your purchase, you may also be able to get an extended period of cover too.
Do They Have a Recycling Service?
- They do. If you go to their
Recycling
page, you'll see detailed info on what recycling services they provide for different products. For example, if you want to recycle an old monitor or other piece of home office equipment, then they have free drop-off options in many countries. And it's easy to post back your used ink cartridges and toners to be recycled. So if you're considering upgrading your current HP product, see what recycling services are available to help you dispose of your old one in a more environmentally friendly way.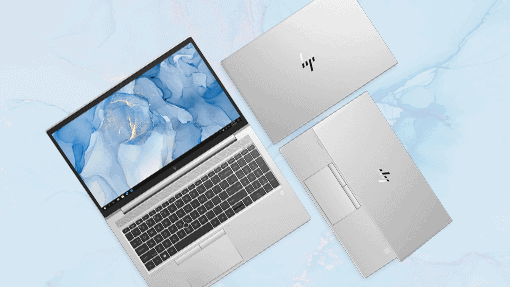 Conclusion: Pros and Cons of Shopping with HP
No doubt the biggest pro of ordering from HP is the sheer range available. Yes, HP products can be bought from many different online retailers, but nowhere else gives you all access to all these items, as well as the most comprehensive information and expertise if you have any questions before you buy. And ordering direct from them doesn't have to mean you pay more. With many different offers, discounts and subscriptions available, it's easy to find great value on a product that is perfectly suited to your needs. Yes, it's possible there may be better deals out there with other sites and retailers, so if budget is your main priority, then we'd always recommend taking some time to research before you buy. But if you know you definitely want an HP laptop, desktop or printer, then buying direct is a very sensible option.