Promo Codes for Gymshark - July 2019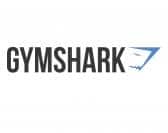 Save on Quality Sportswear for Fitness Fanatics with Promo Codes For Gymshark
This company has come a long way in a very short space of time, starting as a screen printing business in 2012 to offering wide selection of fitness wear and accessories online via the latest promo codes for Gymshark today. And it was all set up by a teenager! But in spite of making your own achievements seem a little bit inadequate, their selection of must-have sportswear more than makes up for it, especially when you can save money on many of their items by ordering with discount codes for Gymshark too.
A Fitness Success Story
The tale behind this online sportswear retailer is really rather inspirational – teenager Ben Francis and his friends started screen printing garments in a garage back in 2012 and thanks to a savvy social media presence, an entrepreneurial spirit and a commitment to quality and design, this company is now lauded as one of the UK's fastest growing fitness brands that now ships to over 180 countries. Not bad, eh? A recognisable name and good value for money have helped build up a strong customer base, but now our promotional codes for Gymshark offer an even better deal if you're looking to replenish your fitness wear anytime soon.
Their range contains everything you would expect from a stylish fitness brand, with both the men's and women's garments featuring tops, hoodies and shorts, and the latter making sure all fitness considerations are covered with a good range of sports bras too. But it's not just the look of a garment that is a priority for this retailer – their items need to do the job too, and for this reason, they've created different collections that offer extra help. Available for both men and women, their DRY Moisture Management range does exactly what it implies – holds up to particularly vigorous exercise and helps keeps your body at its peak while you work out, and the Seamless garments are as lightweight as they come, so much so that you'll hardly notice you're wearing them.
Delivery and Returns Information
When ordering with promotional codes for Gymshark you not only get access to better prices but also rather favourable delivery terms. UK Standard Delivery costs just £4, but is free once you spend £35 or more on your items. This takes 2-5 working days to deliver, but for more urgent orders you can use their Next Working Day service which is charged at £6. This company also ships internationally, with prices depending on your location. Unwanted and unworn items (with the exception of underwear and socks) can be returned for a refund within 30 days of receipt along with a filled-out returns form. Items should be sent to Gymshark Ltd, UnitF2 Sapphire Court, Bromsgrove Enterprise Park, Bromsgrove, B60 3FP.
Company Contact Details
Just as using Gymshark money off codes is incredibly straight forward, getting in touch with their customers services team is very easy too. This retailer prefers you to contact them online in the first instance so they can properly assess your query before replying. You can do this by contacting them on their dedicated
Twitter help page
, via Facebook Messenger, on by filling in the
online form
on their site. Their
main Twitter page
contains more information about their brand along with product and garment demonstrations, and there is even more content over on
Facebook i
ncluding their Train For Life video series which features profiles on inspirational fitness fanatics. And for even fitness inspiration, the pics on their
Instagram
page will be sure to get you moving, or at the very least encourage you to buy a new pair of workout leggings.
Rate us:
Rated 3.60/5 from 5 users.