Promo Codes for Dreamplace Hotels - July 2019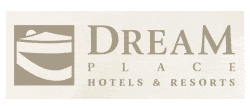 Enjoy the Perfect Family Holiday & Save on All Inclusive Offers with Promo Codes For Dreamplace Hotels
Stay at one of four luxury hotels in Tenerife or Lanzarote and get money off a dream holiday in a premium 5* resort. Using our Promo Codes for Dreamplace Hotels, you can choose the perfect hotel for your holiday, from the Gran Tacande wellness resort to the Tagoro family hotel. Explore the latest offers at their four specialised hotels, full of exciting things to see and do in these prime holiday destinations. The Gran Tacande offers the ultimate relaxation for every holiday goer, complete with swimming pools, spas, wellness centres and luxury bali beds. For a more romantic adventure, book your stay at the Tigotan hotel in Tenerife with Promotional Codes for Dreamplace Hotels; where you can enjoy an adults only experience with gourmet restaurants, an executive lounge and even a nudist zone.
For family fun and adventures, say at the Tagoro and enjoy free kids activities, splash pools and a vibrant buffet restaurant. Last but not least, with our Voucher Codes for Dreamplace Hotels, you can stay at the other super family hotel on offer the Gran Castillo Tagoro, which offers an even bigger range of kids entertainment as well as an adults only area, selection of restaurants and a wellness spa.
Online Booking Offers & Summer Holiday Deals
Online Booking Benefits:
By booking online with Discount Codes for Dreamplace Hotels, you can get more than just a super saving on your holiday. Just for booking online, you automatically get a 5% discount on your holiday, free cancellation and a free Customer Zone membership. Plus, during your stay you can enjoy free WiFi and free parking too.
Non-Refundable Offers:
If you are looking for one of the easiest ways to save on your holiday booking, pick a non-flexible rate. Using our Discount Vouchers for Dreamplace Hotels, you can book a place at one of their hotels and save up to £50 on these deals. Just be sure you won't change your mind, and you can bag a bargain on your holiday.
15% Off Seasonal Deals:
There are ample opportunities to save on your next adventure, including seasonal savings. Using our Promotional Codes for Dreamplace Hotels, you can get up to 15% off early or late booking deals at certain times of the year. Enjoy discounts on winter adventures or soak up summer savings on a luxury sunny break for the family.
Can I Contact Dreamplace Hotels Online?  
You can always get in touch with their friendly Dreamplace Hotels customer support team by emailing them direct via their
Contact Us
form. If you'd rather give them a call, ring the customer helpline on 0044 203 608 7631. If you want to change or cancel your booking; you can log into your online account via the Customer Zone. If you reserve online and pay in person however, you don't have the option to cancel or amend your booking.
Rate us:
Rated 3.60/5 from 5 users.